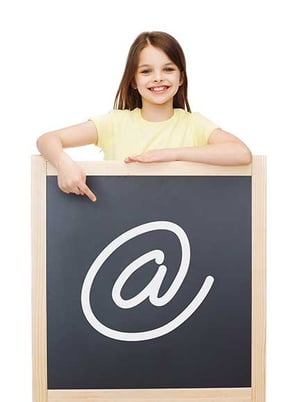 PROGRESS BOOK IMPLEMENTS NEW INTEGRATION WITH STUDENT PROVISIONING SERVICES SPS TO EASE THE BURDEN ON SCHOOL IT STAFF.
Software Answers, Inc., a premier provider of web-based software for K-12 student, classroom, and district management, has announced a partnership agreement with Student Provisioning Services (SPS) a product of Franklin Computer Services, Inc. The new partnership will provide seamless integration for mutual customers between ProgressBook and SPS. SPS synchronizes email addresses in student accounts fully automating updates in ProgressBook's Student Information. Ultimately, this will result in saving time and resources in order to have clean, accurate data at all times.
"We welcome the partnership with SPS," said Paul Chaffee, President at Software Answers. "They provide an excellent service to help school districts to automate the creation and maintenance of username/passwords and email addresses for all of their students. Considering all of the applications schools are now providing to their students, this can be a considerable timesaver for the schools. "
SPS automates the provisioning process for school districts, relieving the burden on the IT department and ensuring that student data is always up to date. SPS is now a certified VendorLink Partner for ProgressBook. With this new integration, SPS can write the email address back into the Student Information System. Therefore, other integrations, like Google Apps for Education, that use the email address can consume that, creating a link between the systems.
"We are thrilled to strengthen our partnership with Software Answers, ProgressBook as a VendorLink Certified Integration Partner," said Keith Larson, Founder of SPS-K12, and Franklin Consultant. "This enhanced integration allows us to fill a gap that we have been seeing between online systems. With the majority of student content being delivered online, the logical connection between these systems is the student email address. Even though the student email address is the key to bridging these systems, many districts are still manually entering this into their Student Information System after the account has been created. Our latest integration will empower districts using ProgressBook to fully automate this process and free administrators of these lingering manual tasks along the way." Said Larson. Our student provisioning service is scalable, allowing it to grow along with your district. The SPS solution can be partnered with other applications to expand data management to other areas within school districts such as libraries, transportation, food service, and data storage.
Software Answers, innovators of ProgressBook, is a premier provider of solutions that support student/classroom management and academic achievement for K-12 school districts. The ProgressBook Suite serves the entire school community—administrators, teachers, students, and parents—with six fully-integrated modules. ProgressBook Suite includes StudentInformation, GradeBook, ParentAccess, SpecialServices, DataMap, and VirtualClassroom. ProgressBook is used by more than 740 school districts nationwide, including 71% of the Ohio public schools. The company is headquartered in Brecksville, OH, a suburb of Cleveland. For more information, visit www. ProgressBook. com.
Student Provisioning Services (SPS) is a product of Franklin Computer Services, is a leading technology company in central Ohio providing high-quality service to over 1500 customers for the last 26 years. Franklin modernizes data synchronization with Student Provisioning Services (SPS), a product based on 15 years of consulting in the education sphere. "Our solution came out of a really substantial need that I wanted to fix. " - Keith Larson, Student Provisioning Services works with K-12 districts of all sizes to implement a customized, fully automated student account management system which allows IT staff to focus on their mission and your students. The company is headquartered in New Albany, OH, a suburb of Columbus. For more information, visit www.fcsg.com and www.SPS-K12.org.
Did you know that you can automate provisioning for your district?