Classrooms have changed more in the past decade than it has in a century, and it's all because of technology. One such product of this in-class tech boom is the advent of cloud-based teaching tools.
Navigating this new educational space, too, isn't easy. Products have come and gone, and the ones currently on the market all appear to do the same thing: Every LMS (Learning Management System) appears to help educators merge their in-class teachings into "the cloud" for more effective learning. And you don't have too far down any SERP (Search Engine Result Page) in relation to these products to realize that G Suite for Education and Office 365 are the two big kids on the block.
But which one's the better of the two to implement across curriculums? Let's take a look at the pros and cons of each to help us crown the clear winner.
G Suite for Education—which was formerly known as Google Apps for Education, before dawning its new name in 2017—is as seamless as it is functional. Using well-loved products like Google Calendar, Google Docs, Google Drive, and a slew of other classrooms apps, G Suite has created a highly collaborative, social, digital ecosystem that set the standard for its competition.
Seeing what Google was doing behind closed doors, Microsoft soon came onto the scene with an almost identical product, granted for the Windows Universe: Office 365. Incorporating things like OneNote, Hotmail, and introducing new online-based versions of Word, Excel, PowerPoint, and Publisher has made Office 365 a massive success with public and private schools. After all, the overwhelming majority of US schools use Microsoft as their dedicated OS (Operating System), so the jump to Office 365 requires little effort.
Now coming into this comparison with a baseline knowledge of each, let's see how they stack up to one another. Teachers, students and Education Technology Coordinators love the cloud based functionality of both. Some argue that it is better to use Office 365 since that is what businesses use. But that argument is quickly losing ground as G-Suite gains marketshare in the business space. Start-ups love G-Suite because of the collaboration features, ease of getting started, and the price!
Office 365 and G Suite both offer a set of web applications which have (sometimes rough) equivalents in both product suites, namely:
Word > Google Docs
Excel > Google Sheets
Powerpoint > Google Slides
Outlook Online > Gmail
One Note Online > Google Keep
Sharepoint > Google Sites
Skype for Web > Google Hangouts
Microsoft Teams > Google Keep (sort of)
As you'd expect, there are mobile apps (iOS and Android) available for both G Suite and Office 365, which allow you to access and edit your files on the go.
G Suite has become as secure as Office 365. While G Suite still has layers of admin protection and encryption to keep wandering eyes at bay, both G-Suite for Education and Office 365 have added challenge questions and validation by phone or email.
However, both products are COPPA (Children's Online Privacy Protection Act) and FERPA (Family Educational Rights and Privacy Act) and each company have signed student privacy pledges, as well. Users and admins on either G Suite or Office 365 are given individual accounts, so they can have free range of their material. Better yet, OneDrive and Google Drive now work offline.
You might be asking, what about all those ads Google serves up with their products. In all educational domains, Google has turned off all ads for G Suite for Education services. K–12 G Suite for Education users don't see ads in Google Search when signed in with their G Suite for Education accounts.
Collaboration & Usability
Google still stands as the reigning king of collaboration, but that's not to say that Office 365 isn't catching up. Live-editing, video and text chatting, shareable calendars, etc. are now present on both platforms, which wasn't the case too long ago. Google continues to improve its G-Suite for Education product, so Microsoft will need to stay sharp.
For an even more all-encompassing experience, opt to work on Chromebooks or Office 365-dedicated laptops. Each of these devices takes full advantage of its brand's cloud-based storage and OS systems.
But, we have to be honest: Google is still killing it here. Office 365 can't hold a candle to how effortless G Suite is at teaching, working, and sharing across its bevy of products.
Many schools are also going 1:1 with Chromebooks so Google becomes the obvious choice.
Both platforms incorporate clean, well-designed management UIs (User Interfaces), each using a combination of text and icons to convey tasks, products, whatnot.

With Google devices too, it might take some time locating certain settings information due to the sheer amount of slide-out panels it uses; Office 365 is far more simplistic in this regard. But, if you're a tech-savvy person, you can easily adapt to each, although you'll probably have an easier time acclimating to the Microsoft product.

Pricing, however, is where Google and Microsoft both come out swinging and winning—because they're, for the most part, free to educators. Most school districts are eligible to use each product without a charge, should they apply for the institutional services to be waived.

And those cloud-dedicated laptops we mentioned earlier are also affordable, costing on average no more than $200 per unit. On value, both G Suite and Office 365 come out on top; it's a dead-even tie. But if you don't have institutional access to G Suite, the licenses for G Suite for Education will be approximately $4 per user, per month; Office 365 is slightly cheaper at about $3.25 per month.

One more thing to consider is the cost of Chromebooks in Schools in comparison to other hardware which is one reason more schools are Going 1:1 with Chromebooks. Google has made it affordable for schools to use this hardware which seamlessly ties in its G Suite product.

*Pricing is subject to change and is of course set by Microsoft and Google Respectively.
You, truly, can't go wrong with either of these systems. Each provides fantastic UI, collaborative applications, and other cloud-based classroom tools that go above and beyond industry norms.
But that's not to say we can't crown a winner...which, in our well-researched opinion, would have to be G Suite for Education, albeit by a short margin. It's easy-to-learn apps, widely capable cloud storage system, and sheer popularity—Gmail is the world's most popular email service, after all— make it our go-to recommendation.
So, what are you waiting for? Get to Googling!
*This information is current as of the date of this article. We have no affiliation with Google or Microsoft.
About Student Provisioning Services

"We added this service to our existing automated AD student account creation from service this year. Makes sense to try and get as much data in the 'source', imo. Keith and company got it going very quickly, and it was very reasonably priced."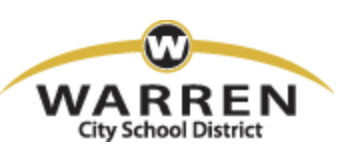 Jeff Breckner Systems Administrator