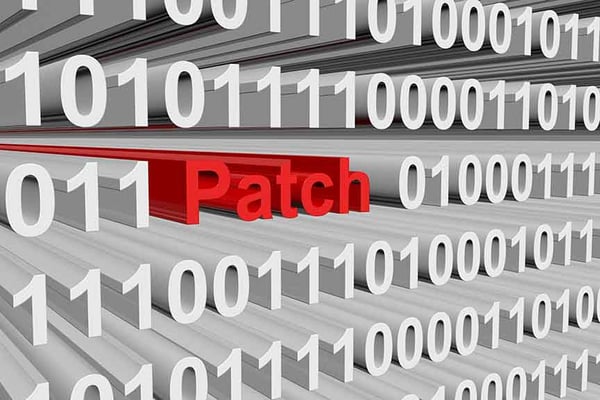 This coming summer will mark 20 years that I have been working as a consultant in K12 education. It is crazy to think back on all that has changed in K12 education in the past two decades. During this time, I couldn't possibly count the hours that I have spent applying patches to servers for my customers. After a while, this is just mindless work. Nobody likes mindless work, that is part of the appeal of the student account automation that Student Provisioning Services brings to the table. Establish a standard and then apply an automated process to enforce that standard and put it on auto-pilot, allowing Ed Tech personnel to move on and focus on much more important things. (I'm not saying that having a student's account ready for them to log in when they show up for class the first day isn't important. I'm just saying that a human is NOT required to do this work.)
This same problem exists with security and patching. Everyone experiences this problem, some are not even aware of it, which is even worse, and anyone who is has been wishing for a solution to take another portion of mindless work, that happens to be very important, and find a way to automate it. Even as a consultant this is appealing. Sure, it might reduce the number of billable hours that I have in a given month, but I don't want to be that guy that was scheduled to apply patches on the 3rd Thursday, but some major vulnerability hit "the wild" on the 2nd Tuesday and my customer got hit with a major problem.
In my quest to solve this problem for my organization and my customers, I have found an incredible solution, and it's AUTOMATED! So, in the spirit in which SPS was founded, finding solutions for real problems I encounter in the trenches with school district IT departments, I have partnered with a company that can solve this in a tremendous way for my customers. In my opinion, they are a perfect fit in the education technology space that desperately needs a solution to this problem. Through our partnership with a revolutionary Security Company we are able to help you solve this threat. There are several things I would like to highlight about what they can do:
Scan and analyze your entire network and identify security vulnerabilities on any device that it can have credentialed access to log in.
Apply software updates and security patches on an automated schedule. This is not just Windows patches but includes several Linux distributions and a number of commonly used 3rd party applications like Adobe Reader DC, 7-Zip, Google Chrome, iTunes, TightVNC, etc.
Configure groups to define different rules and schedule for each group
Intelligent policy application. If you schedule sequential reboots on a group of servers and the first server reboots and doesn't come back up, the process stops and doesn't advance to the next server.
Configure automated email or text alerting for several different events.
If you would like to learn more about this product and the company behind it click here.
Student Provisioning Services (SPS) offers a cloud-based data integration system for managing student accounts that is fully automated, cost effective, customizable, and scalable to meet the needs of future growth.
If your district is a Google user, you may want to read our blog post on Google OU Structure and Automation.


Did you know that you can automate provisioning for your district?