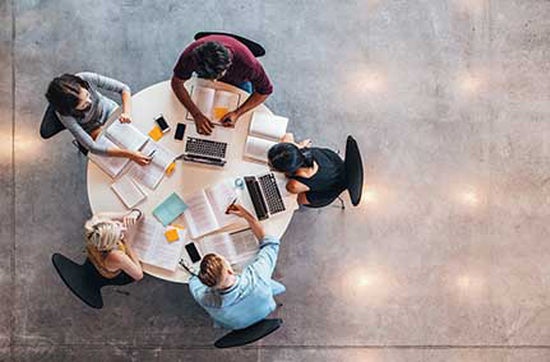 Group projects...some students and even parents cringe when they hear those two words. Group Projects help students develop a plethora of skills including collaboration, communication, time management, social accountability, and of course subject matter knowledge. Some of the challenges students and teachers face when taking on a group project are compatibility, time, task management and providing access to collaboration tools. To help create an environment for a successful group project, teachers need to provide tools that enable collaboration, instruction on how to work as a team, how to manage conflict, and of course, time management.
Providing class time for group projects is a great way for a teacher to manage all of these facets and ensure all students have access to the tools or technology available for the project. Many of these tools provide inspiration for the students to work together.
Check out the following resources for classroom group projects for both students and teachers (appropriateness varies by age).
Sketchboard -Allows for group collaboration digital whiteboard style (5 free users, google integration).
VoiceThread Ed. -"VoiceThread is a pre-K through 12th grade network where students develop the "Four Cs" that will underpin a lifetime of learning: critical thinking, communication, collaboration, and creativity."
3 Ways to Manage the Messy Middle of a Project
Project Search and Project Planner
Skype or Google Hangouts (Live video and video is THE medium, it is how resumes will be distributed, and how many interviews will be handled, not to mention day to day business for many jobs.)
Video Editors-iMovie (Apple),Windows Movie Maker (Windows), WeVideo
Group projects help arm students with the soft skills they need for their future. They allow students to have a voice, interact with peers, and create a public product.


Looking to take the hassle out of Student Provisioning?
Make sure all students are prepared to learn and that technology not only helps but doesn't hinder the learning process. Check with your IT department to verify that all of the digital tools you wish to use are approved and not blocked by a content filter. Student's usernames, passwords, along with issues related to logging in put the classroom learning experience at risk for any student. To find out more about minimizing disruptions to learning associated with classroom technology, please visit Student Provisioning Services.
Download our Scorecard to see if your classroom is at risk for disruption due to technology issues.