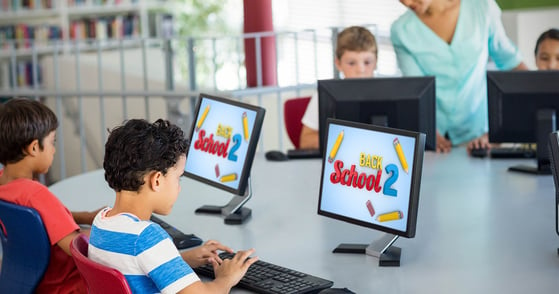 In case you haven't heard…Our mission is to enable learning communities to concentrate on their core mission: providing quality education to students, rather than wasting valuable district resources manually wrestling with data. We wanted to share information on a product that can help schools get back learning time for their younger students.
Clever Badges are a rather new and useful product available to schools with younger students that find it hard to remember their user name and password when using technology in a learning community. A clever badge makes it easy, and instantaneous for a younger student to log in and begin learning. The clever badge uses QR codes that are stamped onto badges and laminated so that student may wear them around their necks or store them in a wallet or backpack. These badges eliminate the time wasted logging in, including the hassles of students who forget their user names and passwords. This way the teacher isn't wasting valuable classroom time trouble shooting these problems and can focus more time teaching.
Much of this success is built on creating and maintaining an accurate active directory, which is critical to your learning community, but can be difficult and time-consuming for the technology department. SPS-K12 can solve this, ease the burden for your IT department and keep your students learning. The SPS solution is 100% compatible with clever and their badges. Student Provisioning Services automated processsets up and maintains your active directory and has proven to be advantageous to many schools. Check out our frequently asked questions page to learn more about the SPS Solution.
Check out the full details on Clever Badges here.
Did you know that you can automate provisioning for your district?