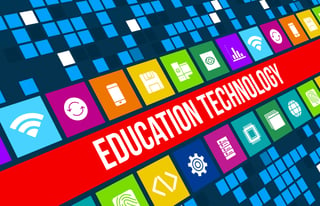 New Albany, OH: SPS-k12, the leading provider of local directory solutions for school districts, is proud to announce a partnership and full integration with Software Answers, VendorLink (ProgressBook).With the SPS data management solution, Active Directory is synchronized with cloud-based tools to allow all student accounts district-wide to be set up with user-names and passwords, so all student accounts are ready to go on day one.
The SPS solution can be partnered with other applications to expand data management to other areas within school districts such as libraries, transportation, food service, and data storage. VendorLink enables districts to leverage current software investments and select solutions that best meet their unique operating needs. The integration will provide districts using VendorLink (ProgressBook) to transfer their data seamlessly to SPS-K12.
Keith Larson, SPS-K12's Founder and President, is excited about the new integration. "Making the transition to VendorLink has allowed SPS to have direct access to much more data about any given student and allowed us to be much more responsive to the needs of our customers," Larson said. "We can pull data as often as the customer requires instead of relying on this to come from the ITC's once per day. This allows even more real time customization for each customer." SPS is implementing a plan to switch to direct API access for any of the student information systems that our customers use, not just Progress Book. This will improve our ability to customize our solution across any SiS."
"Our work with Software Answers has opened the door for even greater functionality to be added to our service. We are leading the way in finding ways to write data back into the SiS that is meaningful and allows for tighter integrations across many other applications that rely on the data in the SiS. Software Answers has been incredibly responsive in our discussions about the changing needs of our customers and their requirement for tighter integration across multiple application vendors," said Larson.
Luke Strohm of Madison Local Schools says, "We use SPS-k12, and we are extremely happy with their service. They have recently started using VendorLink API to do student data extracts from our Student Information System, and that only made the service 10x better. We no longer need to do anything manually to create student accounts in our eDirectory, which saves us a TON of time!"
SPS works with your existing systems to create a fully customized solution to fit your district's needs. Because the process is fully automated, this results in far fewer errors in the system, and provides a clean, accurate data foundation for ongoing data management.
About SPS-K12
Student Provisioning Services (SPS-K12) believes that school districts should be able to concentrate on their core mission: providing quality education to students, and not waste valuable district resources manually wrestling with data. Student Provisioning Services works with districts of all sizes to implement customized data management solutions which allow you to focus on your mission and your students. The company is headquartered in New Albany, Ohio, a suburb of Columbus. Visit www.SPS-K12.com.
About Software Answers, Inc.
VendorLink is a product of Software Answers ProgressBook. The VendorLink API provides efficient and secure integration between the ProgressBook Suite and third-party software. VendorLink authenticates outside software for access to ProgressBook data, and then authorizes access to specified data as approved by school administration. Third-party software providers have the ability to read information in the ProgressBook Suite in order to pull data to their applications. In order to update information, a vendor needs to participate in the Certified Integration Program. Software Answers, innovators of ProgressBook, is a premier provider of solutions that support student/classroom management and academic achievement for K-12 school districts. The company is headquartered in Brecksville, Ohio, a suburb of Cleveland. For more information, visit www.ProgressBook.com.