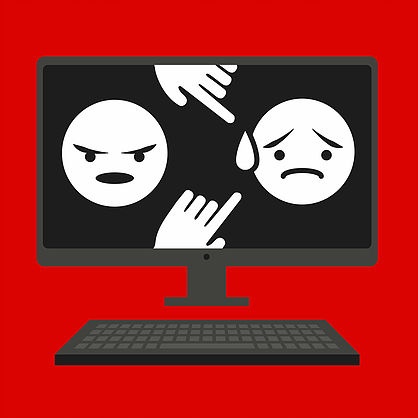 Approximately 8% of children miss school every day due to the fear of being bullied. Since 1992, there have been 250 violent deaths in our schools and bullying has been a factor in several school shootings.
Forty nine states have Anti-Bullying legislation. Teachers and other school staff must be able to recognize when a student is being bullied. If the cyberbully is using the school's computers it's even more important.
It is imperative that your school has an anti-bullying policy and that is enforced.
Educate students, teachers, and other staff members about cyberbullying, its dangers, what to do if someone is cyberbullied, and how to prevent it.
Closely monitor students' use of computers at school, and closely monitor the behavior of the affected students at school for possible bullying.
Keep your local directory up to date so that you have the ability to track infractions of your schools Acceptable Use Policy. Don't allow teachers and students to use generic logins. Use filtering and tracking software on all computers. Although the filtering and tracking software are a great tool, don't rely on just that. Staff should look for signs of cyberbullying as well, such as:


Asking How To Block Others
Deleting Accounts
Many New Contacts
Strong Shifts After Social Media
Decreased Self-Esteem
Change in Physical Habits
Avoidance or sudden Variations In Device Use
Isolation, Missing class, Long Hall Pass Times
Help parents in your learning community understand cyberbullying, and arm them with ways to monitor activity.


Looking to take the hassle out of Student Provisioning?
Investigate reports of cyberbullying immediately. If cyberbullying occurs through the school district's Internet system, the school is obligated to take action.
In cases where a student is expelled or suspended it is important to take actions preventing them for using school technologies as soon as possible. An angry or disgruntled student can do a lot of damage and this piece of the discipline action is often overlooked or can take time to process.
Student Provisioning Services can help you keep your local directory accurate an up to date, helping to keep cyberbullying and retaliation at bay.